Recommend this on Google
Follow Us on Twitter
Find Us on Facebook
Area Guide
A four season destination for the outdoor enthusiast.
Adventure for all Seasons
Welcome to Mammoth Lakes, your year-round destination for outdoor adventure. We've compiled some local information here for our guests and visitors, please take a moment to familiarize yourself with the many activities, events and resources available to you on your next visit to the High Sierra's!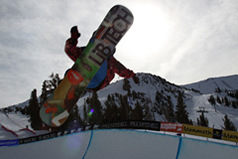 Mammoth Lakes is known primarily for Winter skiing and snowboarding on world famous Mammoth Mountain. Other Winter activities include cross-country skiing on our miles of groomed trails, snowmobiling, dog sled rides, sledding, ice skating and much more.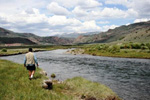 With a snow season that keeps the mountain open sometimes until July, Spring gets a late start in Mammoth Lakes. Nevertheless, every year at the end of April thousands of anglers find their way to the Sierra's for opening day of fishing season and the world class trout fishing opportunities.The Mammoth Motocross is also held in June.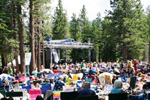 The Summer event series kicks off in July when the 4th of July festivities get underway. There's nothing like the small town atmosphere of the 4th of July parade. Various events are scattered throughout July and August, including the Mammoth Festival of Beers and Bluesapalooza, Jazz Jubilee, Blue Sky Music Fest, Mammoth Festival, Mammoth Mud Run, Mammoth Rocks and much more!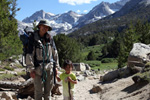 Summer activities are more than abundant, many guests and locals like to say they came for the Winters but stayed for the Summers. Activities are centered around outdoor adventure, and include mountain biking on Mammoth Mountain; world-famous trout fishing; hundreds of hiking trails from day trips to multi-day backcountry trips. Enjoy camping, golf, boating and much more...all in one of the most beautiful settings in the world.
Mammoth Lakes is located just one-hour from the Eastern entrance to Yosemite, making it an easy day trip or overnight excursion.
In Winter, Spring, Summer or Fall - adventure is always right around the corner in Mammoth Lakes, your year-round adventure destination!