Recommend this on Google
Follow Us on Twitter
Find Us on Facebook
Company Policies
Reservations, Unit and Payment Policies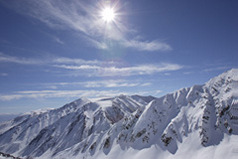 All units are smoke free
Pets are not allowed unless specifically stated
Visa, Mastercard, AMEX, Discover accepted
P.O. Box 7054
Mammoth Lakes, CA 93546
1914 Meridian Blvd.
Mammoth Lakes, CA 93546
Rates and Booking Information
A 2 night minimum is required on all non-holiday reservations. Holiday reservations have 3 to 7 night minimums depending on time of year and location. Please contact us directly at 800-325-8415. A booking/linen fee, plus 16% tax will be applied to all reservations at time of booking. Rates, unit descriptions and Town of Mammoth Lakes transient occupancy tax are subject to change without notice. We reserve the right to transfer a reservation to a comparable unit in the event of an emergency.
Unit Policies
The proud owners of this vacation home have graciously furnished their home for your comfort and enjoyment. Please respect and care for it as if it were your own. All units on our rental program are individually owned. Our owners have requested that their units be smoke and pet free (if applicable).
The Mammoth Lakes Fire Department has set occupancy limits for all units in the town. Those limits cannot be exceeded for any reason. The renters in violation of this Town code may be evicted and will forfeit entire rental amount paid.
We ask that you please remove your valuables whenever you leave unit. MSR is not responsible for lost, damaged or stolen personal items or for belongings left in the unit. We are not responsible for injury to guests. Items found will be shipped upon request for a small service/shipping charge.
Most condominiums require parking passes. MSR will issue them at check-in where applicable. Please display parking pass(es) clearly on dashboard or rearview mirror of your vehicle(s). Any questions regarding parking may be directed to MSR at 760-934-8372. MSR is not responsible for vehicles towed or for non-display of parking pass(es).
Firewood has been provided if your unit has a wood burning receptacle.
Please obey spa and pool hours posted adjacent to the pool/spa area.
Check-in and Check-out
Check-in and check-out will take place at Mammoth Sierra Reservations located at 1914 Meridian Boulevard in the Mammoth Sierra Properties Building across from Vons. Office hours are 9am to 5pm on weekdays, 9am to 6pm on Saturday and 9am to 4pm on Sundays. Hours are extended during Winter Season - December through April. Check-in time is guaranteed by 4pm and check-out is 10am. The next guest will appreciate your courtesy in observing check-out time. Parking permits (where applicable), keys to unit, complex map and town map directing you to your unit will be provided upon check-in. If you are arriving after business hours, you will find your key envelope in our lobby entrance lock box. The lock box code is located on your confirmation or call our office at 760-934-8372.
Payments and Cancellations
A payment equal to 50% of the total reservation amount is due at the time of booking (the "Booking Date") via a major credit card, of which 15% per booking is non-refundable (the "Non-Refundable Deposit"). The remaining balance will be charged to your credit card 30 days prior to the Arrival Date. If your Booking Date is less than 30 days prior to your Arrival Date, payment in full is due at the time of booking. If your unit requires a refundable security deposit, it will state this on the electronic rental agreement. Refundable security deposits will be refunded within 72 hours from the date of departure, after the unit has been inspected, minus any costs withheld for damages, missing items or additional cleaning.
Reservations are non-refundable if cancelled after final cancellation date. All cancellations received prior to payment in full date (30 days prior to arrival) will receive a refund less the $150 Non Refundable Deposit. Please be advised that we do not guarantee weather or road conditions, nor are we responsible for power, cable or telephone outages, pool or spa breakdowns, or early departures.
Group Payment Policy
A $150 per unit Non-Refundable Deposit is due at the time of booking via a major credit card. A check for 50% of the balance (minus the Non-Refundable Deposit) is due 7 days after the Booking Date. The final balance is due via check 60 days prior to the Arrival Date. If the full balance is not received via check by the payment due date, the credit card on file will be accessed and charged the payment due, plus a service fee of 3%.
Payments sent by U.S. Post Office via Priority or Express mail: P.O. Box 7054, Mammoth Lakes, CA 93546-7054
Payments sent by FedEx, UPS, etc.: 1914 Meridian Boulevard, Mammoth Lakes, CA 93546-7054.
Mammoth Lakes does not have Saturday Delivery.
We accept Visa, Mastercard, American Express, and Discover.

Housekeeping Services
Our units are cleaned after each stay. We do not provide daily maid service. Additional maid service is available upon request for a fee. The following amenities are provided for your convenience: spa quality bath amenities; dishwasher detergent; dishwashing liquid; paper towels; dish towels; toilet paper; trash bags; facial tissue; bath room towels; and bed linens. Upon departure we ask that you please wash dishes and put away or run dishwasher, lock doors and windows, close drapes and blinds, take trash to dumpster, turn lights and appliances off, turn down heat in winter to 50 degrees and off in summer, and return keys to our office.
Additional Services
Additional keys, when available, can be picked up at our office during regular business hours.
Emergencies
For 24-hour emergency service, please call 760-934-8372. After business hours listen carefully to our voice message. You will be instructed to leave a message for on call personnel.