Recommend this on Google
Follow Us on Twitter
Find Us on Facebook
Travel Agents
Helping your clients find their home away from home.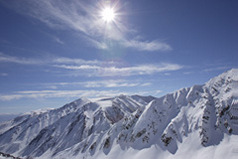 All units are smoke free
Pets not allowed unless stated
Visa and Mastercard accepted
Security deposit may be required
P.O. Box 7054
Mammoth Lakes, CA 93546
1914 Meridian Blvd.
Mammoth Lakes, CA 93546
Welcome Travel Agents - Mammoth Sierra Reservations appreciates your business.
Mammoth Sierra Reservations works with a select group of travel agent partners, and helps provide their travel clients with just the right home away from home in Mammoth Lakes. So when your clients say, "We want a Mammoth vacation!" -- turn to Mammoth Sierra Reservations.
You can be confident in the knowledge that travel agent commissions are paid out by the 15th of the following month for departures in the previous month.
To become a travel agent partner and start booking commissionable Mammoth vacations, fill out our contact form, or call our office at (800) 325-8415. We will provide you with our travel agent booking policies and will need your company information and IATA number.
Please note Holiday reservations are non-commissionable and cannot be booked online.