Recommend this on Google
Follow Us on Twitter
Find Us on Facebook
Travel Insurance
Protect your vacation rental investment with Travel Insurance.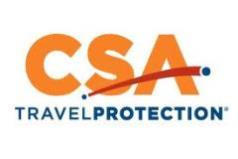 P.O. Box 7054
Mammoth Lakes, CA 93546
1914 Meridian Blvd.
Mammoth Lakes, CA 93546
Mammoth Sierra Reservations is proud to partner with CSA Travel to provide vacation rental guests with comprehensive travel insurance. Protect your vacation investment with travel insurance through a name you can trust!
Coverages Available
Trip Cancellation or Inconvenience 100% of Reservation Cost Insured
Trip Interruption 150% of Reservation Cost Insured
Travel Delay up to $600
Baggage Coverage and Delay up to $1K
Sporting Equipment and Delay up to $1K
Medical and Dental up to $25K
Accidental Death and Dismemberment $100K
Emergency Assistance up to $1M
Rental Car Damage up to $25K