Recommend this on Google
Follow Us on Twitter
Find Us on Facebook
Vacation Rental Management Services
Proudly Serving Mammoth Homeowners Since 1973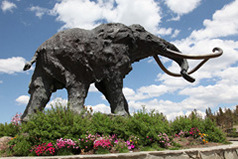 Accountability
Reliability
Experience
Professionalism
Friendliness
Property Marketing
Online Booking
Housekeeping
Guest Services
Maintenance
Welcome to beautiful Mammoth Lakes and all the advantages of being a proud Mammoth property owner!
We appreciate your interest in Mammoth Sierra Reservations, "The Superior Rental Management Company." You've come to the right place! We are a mid-size company representing a comprehensive selection of quality properties throughout Mammoth Lakes. As such, we are not too small to offer big-time benefits and not too big to diminish our reputation as offering the best local customer service in this industry.
Our web site has been specifically designed for elegance, attractive representation of our product, scope and convenience. We have invested in the latest technology so that we can invest in your future. Following the technology revolution is just the beginning!
We choose to represent the finest properties in Mammoth to which our extensive return clientele will attest. The rental client today, in contrast to that of 25 years ago, is a more discriminating client. They expect more from their Mammoth vacation rental as we strive to give them excellence in housekeeping, easy check-in at our high visibility, accessible office, 24-hour emergency numbers, spa quality bath amenities, and attentive customer service.
You can expect Mammoth Sierra Reservations to work diligently to promote your property for the highest possible revenues, to nurture a successful relationship, to maintain and improve your property value, and to keep our program growing year after year. We market your property aggressively, creatively and always with a touch of class. For a broader look check out our Rental Program Overview.
Housekeeping excellence is our NUMBER ONE priority -- in-house service with longtime employees supervised by a director fluent in multiple languages. For your peace of mind our owners and supervisors will provide the best in securing your home and overseeing unit maintenance. Security deposits are required from all guests. Communication is an integral part of our success. You can feel free to call us anytime with your questions, concerns and we're sure, compliments, whenever you like. You can count on us to respond to your requests and calls in a timely manner.
Customer service is equal in priority to our excellence in housekeeping. You, your guests and your renters will always receive courteous, thorough, professional attention from our trained personnel.
Mammoth Sierra Reservations rental contract is competitive and designed to benefit both of us. Our unit pricing is also competitive but rest assured we do not underprice units, as is often the case. We prefer to see you receive the highest possible rental income with the lowest impact on your unit.
Mammoth Sierra Reservations is a landmark establishment constantly improving and changing for 20 years now. The owners are longtime residents with a proven track record of commitment to our community and its future. Their commitment to Mammoth Sierra Reservations is hands-on, 24/7 and always just a phone call away. Hard work, character and integrity are the standards by which we conduct business. Direct participation in local government, serving on committees, and membership in area organizations keeps us on the cutting edge of information and the planning processes for Mammoth Lakes in the 21st century.
Mammoth Sierra Reservations also offers design consultation and upgrade services for your unit. There is nothing like a fresh coat of paint, new bedding, coordinated accessories or new carpet to refresh a "tired" unit. Call or e-mail for your free consultation and review of your unit.
If you have any further questions, please feel free to contact us toll-free at 1-800-325-8415 or stop by our office for a personal introduction. We are located in the attractive and distinctive Mammoth Sierra Properties building with wood siding and green awnings across from Vons at 1914 Meridian Boulevard. Contact us by e-mail at info@mammothsierraonline.com.
Our sincerest regards,
Brian and Cindy Murphy, Owners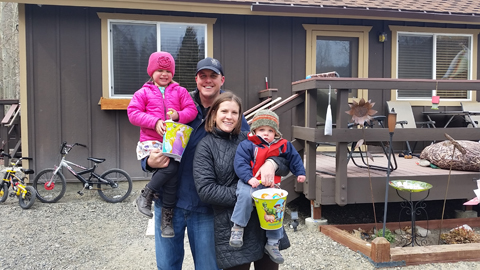 If you are interested in joining our program please contact us.
Mammoth Sierra Reservations
(800) 325-8415
P.O. Box 7054
Mammoth Lakes, CA 93546
Fax (760) 934-3031