Recommend this on Google
Follow Us on Twitter
Find Us on Facebook
Activities and Recreation
The power of imagination makes us infinite. - John Muir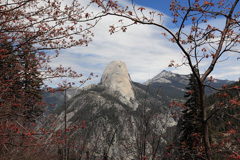 Adventure for all Seasons
Mammoth Lakes and the surrounding area offer some of the most spectacular natural beauty found in North America. Popular points of interest include John Muir Trail, Ansel Adams Wilderness, Yosemite National Park, Devil's Postpile National Monument, Mount Whitney, Mono Lake and much, much more!
Please browse through the next few pages for a comprehensive list of area activities that come highly recommended by local enthusiasts.
Mammoth Sierra Reservations prides itself on thorough, knowledgeable, and friendly customer service. We encourage you to call our office at 800-325-8415 for further recommendations and help with activity reservations, etc.